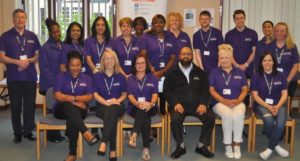 Connexions Sandwell advisers give careers information, advice, guidance and support to help you prepare for the transition to adult life.
Connexions Sandwell advisers work in all Sandwell schools. They can speak to you and your carers about your future plans, starting with your options in Year 8 and up to Year 11.
We offer careers guidance if you have been Looked After or are Leaving Care and are Not in Education, Employment or Training (NEET).
Just get in touch.
Connexions Sandwell works closely with Sandwell Youth Offending Service.
If you are home-educated, Connexions Sandwell can offer you careers information, advice and guidance.
Contact Shirley on 0121 569 2955 or 07855 037346.
Being a young parent can be challenging, especially if you want to continue with your education, go into training or get an apprenticeship.
Connexions Sandwell offers careers information, advice and guidance. We can also support you with referrals, signposting to other agencies and with benefits such as 'Care to Learn'.
Contact us so we can discuss the advice and support we can offer.