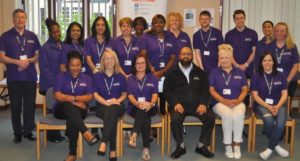 Connexions Sandwell advisers give careers information, advice, guidance and support to help you prepare for the transition to adult life.
Connexions Sandwell provides free careers guidance for young people with learning difficulties and/or disabilities.
We work closely with partners including schools, colleges, training providers and other organisations to make sure you are supported appropriately.
We can work with you if:
you are Not in Education, Employment or Training (NEET), up to the age of 19 years old
or
you are a school leaver and have an Education, Health and Care Plan (EHCP) up to the age of 25 years old
For more information on Education Health and Care Plans – Watch this Short Film
We can also discuss the Sandwell Local Offer. This is support that can be accessed for children and young people in Sandwell with special educational needs and disabilities (SEND). Watch this Short Film
Special Educational Needs and Disabilities (SEND) | Sandwell …
Travel Training – (TITAN)
If you feel that you will benefit from travel training you can access Together Improving Travel Abilities Now! (TITAN).
This is an initiative to help children, young people and adults achieve goals, learn and practice new skills, and nurture healthy lifelong habits to become more independent individuals, in preparation for or can support you with everyday life.
Information for Parents
If you have a child with special needs and/or disabilities (SEND), the following links give more information:
Easy-read version guide for parents and carers 
Easy read version guide for children and young people