| | |
| --- | --- |
| Who are Connexions Sandwell? | |
Connexions Sandwell gives statutory careers guidance to young people aged from 13-19 years (up to 25 years for people with additional needs) who either live or are educated in the Sandwell area. *
The service is delivered by Personal Advisers and Mentors who are highly qualified and experienced.
The groups we work with include:
Those aged 16 and above who need help in finding suitable education, training or employment
Those who have SEN
Those who need extra support such as  young parents, young carers, young offenders or those who are looked after
Those who are elective Home Educated
Those attending The Meadows Sports College, The Westminster School, The Brades Lodge and Short Stay Schools (Pupil Referral Units) 
The service is free and impartial. We give information, advice and guidance that will help you to make informed decisions about your future.
The range and depth of the support we give depends on need.
It may include:
One-to-one careers guidance
Group work
Discussion of all your options
Exploration of career ideas
Advice about Labour Market Information (LMI)
Help with learning and career plans
Support in moving forward
We organise careers fairs and events regularly throughout the year.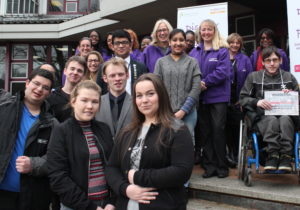 We are part of Sandwell Council and work in partnership with other local services.
We very much support the councils aims to encourage Sandwell residents to Keep on Learning after the age of 16 years
| | |
| --- | --- |
| Feedback | To make a comment, a complaint or to give feedback (such as a suggestion or a compliment), contact Ami Crampton on 0121 569 2393 or ami_crampton@sandwell.gov.uk |
* Check with your school, academy, college or training provider if Connexions Sandwell delivers the Careers Service to your education establishment.