Your choices are:
Stay on at school (if it has a 6th Form)
Apply to join 6th Form at another school
Apply to a 6th Form College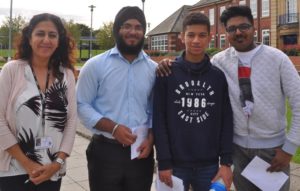 Sandwell 6th Forms offer a range of qualifications including A-levels, BTECs, Diplomas, GCSEs and other vocational courses.
Sixth Forms tend to be smaller learning environment and their Entry requirements vary.
It is well worth attending their Open Days to find out more about your options.
The application process for a place starts in the autumn term of Year 11 and early application is advisable.
Feel free to discuss course offers with Connexions Sandwell.